MAKE DRINKING WINE EVEN BETTER
The Enomatic wine system is an extra staff member who doesn't require a paycheck, never overpours, and is so good at his job, he keeps your wine tasting great up to two months past opening.
Hotel groups like the Hyatt, Sheraton, Ritz-Carlton, Fairmont, and Marriott are using it because it's saving them millions of dollars every year.
With your new employee, you can:
Increase your ROI by eliminating overpouring + waste


Introduce specialty wines your guests are interested in without fear of spoilage

Use its patented card technology to provide guests with a memorable experience that will encourage them to try more wines
We can bring a demonstration of the Enomatic right to you. Fill out the form below and we'll reach out to schedule it at a time that works best for you.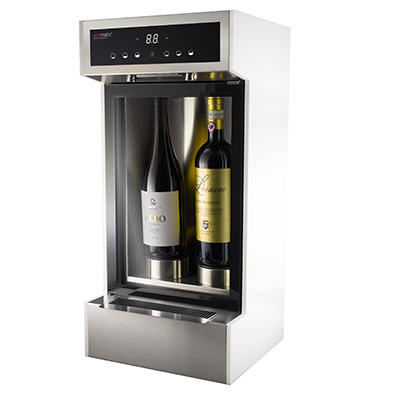 SCHEDULE YOUR DEMO TODAY


888 710 8747